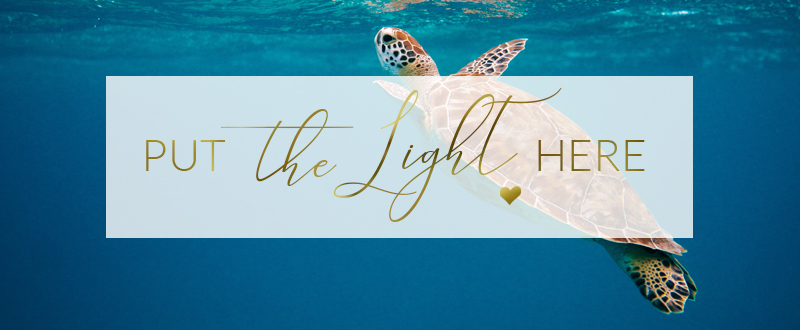 Happy July! How are you doing? June was filled with huge opportunities for growth and shifts in our lives. If you're tired from all of that intensity, then July should bring some respite: It feels like a quieter month.
So if you have the chance to rest this month, to indulge in what makes your heart happy, and to just take care of yourself, then do.
We are spending July doing gentle preparation for the next big shift: the "Lion's Gate" in August. The Lion's Gate is a celestial alignment that occurs every year in the sign of Leo–the lion–and enables a large dose of high-vibrational light to flow to Earth. It happens on or around August 8 in our calendar, but it can be felt all through the first two weeks of that month.
Last year, if you remember, it was the Lion's Gate energy that finally changed the balance of power here on Earth. That was the best news I have ever written, and the article is here: "Energy Update: The scales have finally tipped." (For the most recent energy update, which calls on all Lightworkers to come forth, see "Energy Update: Exercise your power NOW.")
There will always be opportunities to go higher, though. After August, for example, we have Equinox in September; another eclipse season in November; Solstice in December; and so on. The Universe will always offer highs that we can reach towards.
Best is to determine how intensely and quickly you wish to rise. If you're a sprinter, then grab hold of every opportunity as quickly as they appear, and pull yourself up, up, up. Know that you will have the chance to rest after you arrive at your destination. If you're a long-distance runner, though, then pace yourself and rest along the way. Take only the opportunities that feel right, and ignore the ones that don't. There's no need to push harder than you want to go. You will achieve your milestones in the right timing.
Group Healing: The next Monthly Healing Call is Wednesday, July 7. This occurs from 7-8pm EST, online. If you'd like to do meditation, receive energy healing, and ask me a question in a private group setting, then join here.
I wish you a beautiful and restorative July.
If I can assist you this month with healing, coaching, or guidance, then I would be honored to do so.
~ Jen Wozny
BA, MSc, Founder
---

Tuesday, July 6: Class 6 of the healing course. Overview: The limits and the potentials of energy healing. Online. 7-9pm EST.
Wednesday, July 7: Monthly Healing Call. Features guided meditation, connection to and messages from your Higher Self, distant energy healing, and guidance during a Q&A period. 7-8pm EST. Online.
Every Monday, Thursday, Friday, and Saturday: Soul-level energy healing and life coaching appointments, by phone/Skype. Choose from 90, 60, and 30 minutes. Or, book a free consultation.
---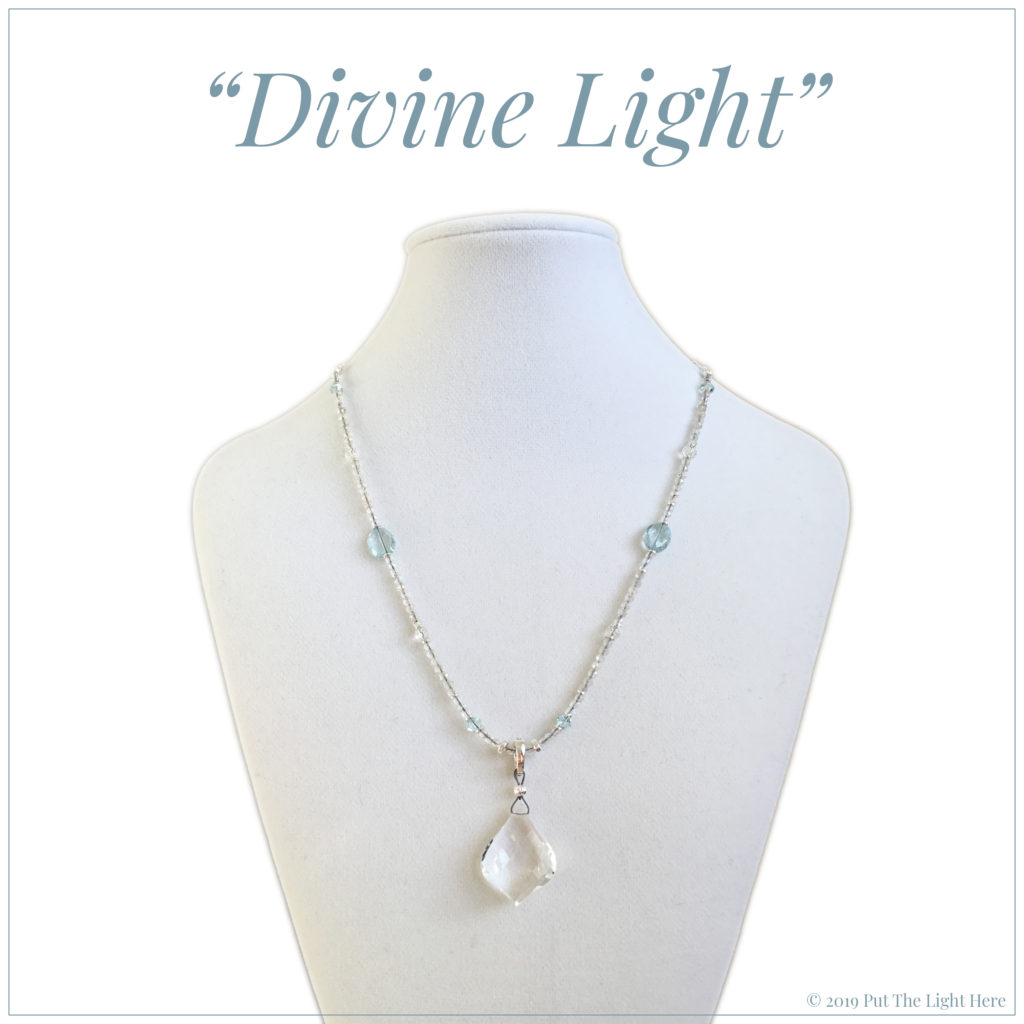 The Divine Light asked to manifest in physical form,
through the creation of this necklace.
It is here to assist its wearer in embodying Divine Light and Divine Presence.
Lovingly made from Clear Quartz, White Topaz, and "Sky Blue" Topaz,
with a detachable Clear Quartz pendant.
---
Celestial Influences: July 2021
10: New Moon
15: Chiron turns Retrograde
24: Full Moon
---