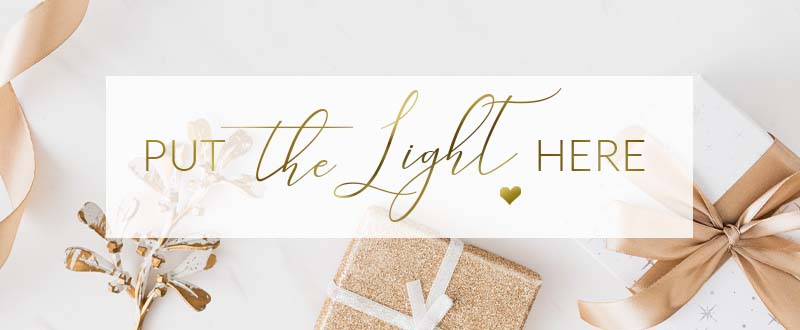 Dear Reader,
It seems we're starting our holiday shopping early this year. And after the last year, we could probably use some holiday spirit sooner rather than later. So, why not give gifts that will truly be meaningful, uplifting, and actively healing?
I've curated below a selection of gifts for everyone on your list. Browse my whole shop for all of my light-filled offerings.
In the spirit of the season, please take $10 off of anything on my website. Use the coupon code MERRY10 from now through Christmas Eve.*
In healing and love,
Jen
*Minimum purchase of $35 before tax. Cannot be combined with other offers. Limit one use per person. Valid until December 24, 2021.
(Click here for a friendlier version of this post.)
---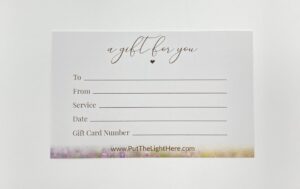 Gift Certificates
It's been a hard year. Why not help someone feel better?
Choose from three appointment lengths: 60, 30, and 15 minutes.
Here's why:
"The lightness and healing I feel after each healing is the best feeling."
"I have never felt such an amazing healing as Jen's."
"The issue I had completely disappeared and hasn't resurfaced."
"I know this treatment gave me the last (big) nudge I need and I have FINALLY found my voice and have begun speaking my truth."
"Jen understands the depths, breadth and magnitude of deep energy healing/clearing."
"A wonderful coach and mentor on this Life Journey."
"Tremendously knowledgeable and insightful."
"Remarkable."
"Her services are so calming, healing and completely rid me of tension and stress."
"She has helped me really heal myself so that I may be my authentic self."
---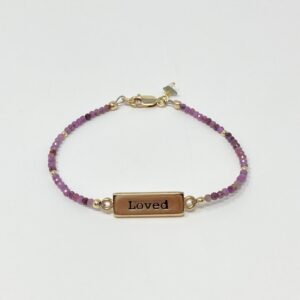 Loved Bracelet: Pink Tourmaline and Gold
Let her know she's loved.
Pink Tourmaline directly touches the heart and heals emotional wounds, enabling us to feel safe as we open to fuller expressions of love. Gold stimulates the flow of stagnant energy, revitalizing us.
Both energies connect to high levels of the mystical world, enabling the recipient to become a beacon of loving light.
---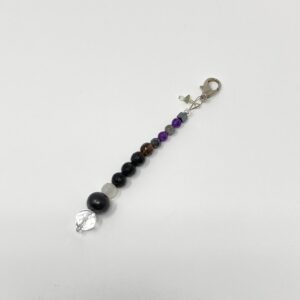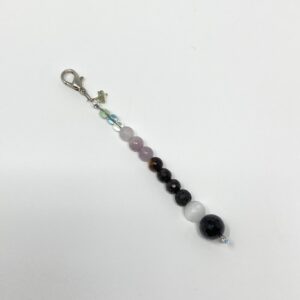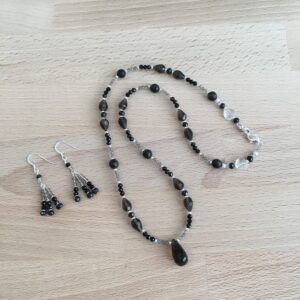 ---
Keychain Malas: Portable, uplifting, supportive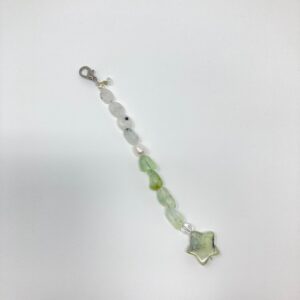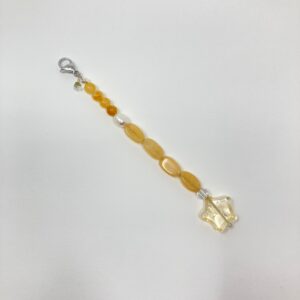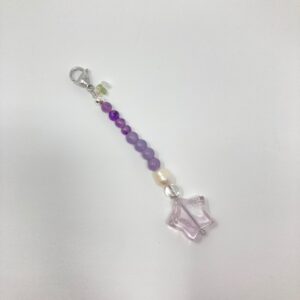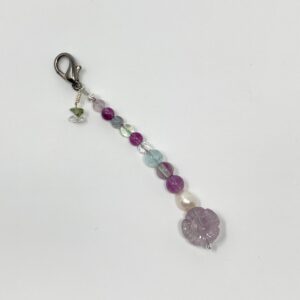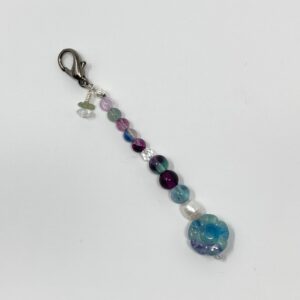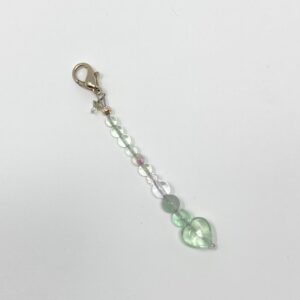 ---
Necklaces: Give the gift of Mystical power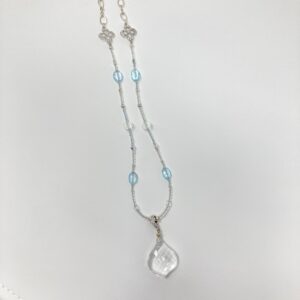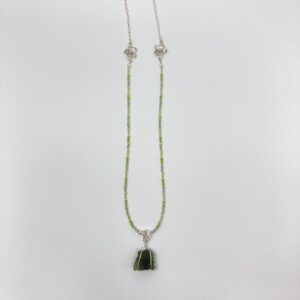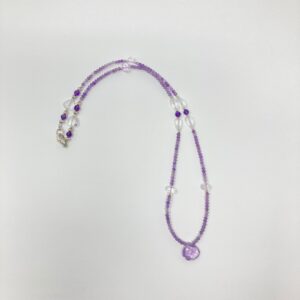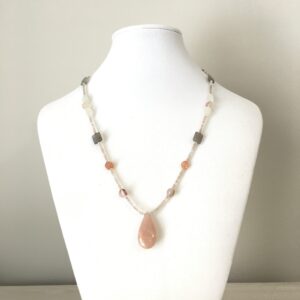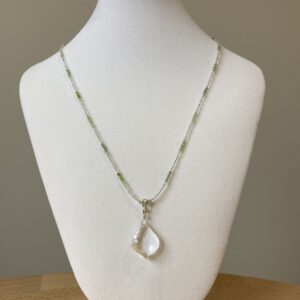 ---
Malas: Focus, concentration, mental healing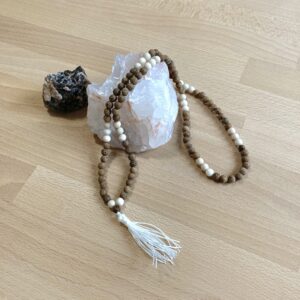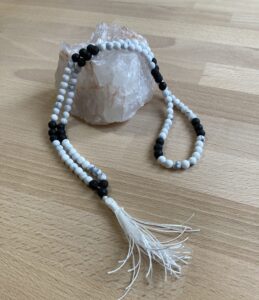 ---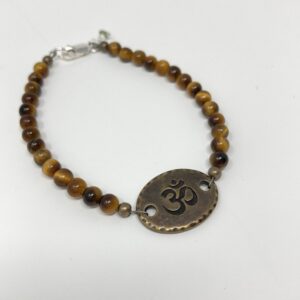 OM Bracelet: Tiger's Eye with OM
The greatest of all the mantras, OM will take them to enlightenment, while Tiger's Eye will ground that energy into their physical body and life.
This bracelet will help keep your loved one balanced, grounded, protected, and, importantly, filled with primal energies and vitality to get things done.
---
Earrings: Feminine, purposeful, divine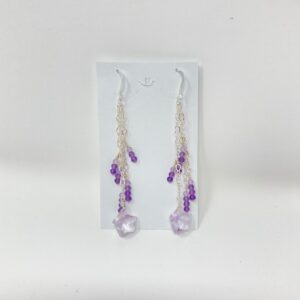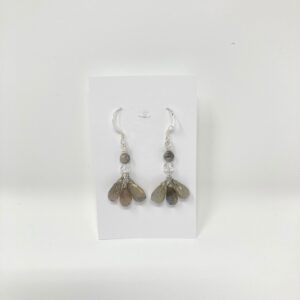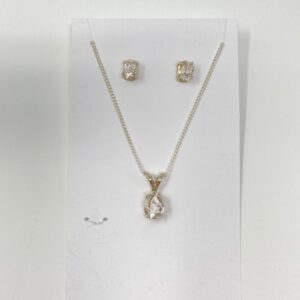 ---
Infrared Heating Mats: Relaxation, detoxing, pain relief
Save 15% off Infrared Heating Mats at HealthyLine.com.
I'm pleased to offer you a discount on the wonderful products combining crystals and heat. Use these for deep relaxation, grounding, relief from pain and tension, detoxification, improved circulation, and overall physical and mental wellbeing.
You'll need to order through me, to take advantage of the 15% discount. Let me know which product(s) you want, I'll send you an invoice, and you can pay with a credit card (or by optional e-transfer for Canadians). I'll ship your order straight to your home (worldwide).
Not sure which one is right? Contact me and I'll talk you through it. If you're looking for relaxation, try a mat with Amethyst. Need pain relief? Go for the Black Tourmaline.
I spent three years looking for an infrared mat. I chose HealthyLine for how friendly their product line is: They have products for nearly all parts of the body—just for knees, shoulders, hands, or feet, for example. They have products for different purposes—focusing on pain relief or on relaxation. And their prices are fair when compared with competitors.
---
The ultimate gift under $20: Tickets to the Monthly Healing Call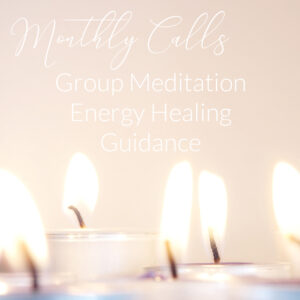 Perfect for a stocking stuffer or as a gift for colleagues, family, and friends.
Give them a ticket to the Monthly Healing Call on January 5.
Each call leads your loved one through guided meditation, connects them to their Higher Self so they can receive messages, and facilitates distant energy healing on them. There's also a live Q&A so they can get answers to what's on their mind.
(Please specify at checkout that this is for the January call.)
"Relaxing."
"Soothing."
"Peaceful."
---
Charms: Budget-friendly gifts of love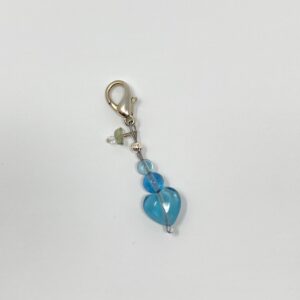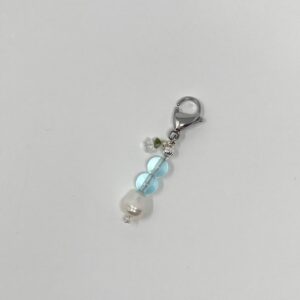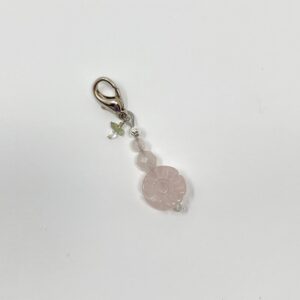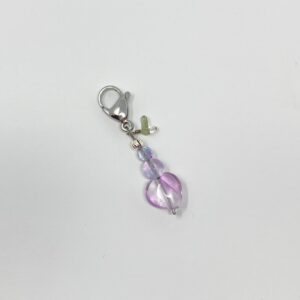 ---
Remember to take $10 off your purchase with the code MERRY10.
Wishing you and your loved ones all the blessings of love, light, and hope as we approach the holiday season.
Jen
(Need an appointment of your own? Book it here.)
Note: HealthyLine products are eligible for Jen's 15% discount. The coupon code (MERRY10) is not applicable.