It's common for emotions, memories, and stored trauma to come to the surface the moment we stop running away from it.  Techniques such as meditation, which quiet our mind, are indeed designed to help us learn what we've been carrying around inside of us.  But facing that–those unknown emotions and memories–can be challenging. what do i do emotions bubbling up, afraid to meditate, running from my past
In this short video, Jen answers the question of what to do when a storehouse of emotions begins bubbling to the surface, and we're afraid of what we'll find if we allow it all to come out.
You will learn:
why many people refuse to meditate

how not to re-traumatize yourself

whether you need someone to help you

how to heal without feeling it (too much)

exactly what a trained healer can do for you

whether you needed to experience this pain

the peace that lies on the other side of this journey.
running away from emotions, afraid traumatic memories
afraid of repressed memories, don't want to meditate alone
*This information was excerpted from the Monthly Healing Call of October 5, 2022, hosted by Jen Wozny. Now in their 5th year, these calls make deep healing and help available to the public for an affordable cost. Learn more and register for the next call here.
Energy healing can help. To learn more about Jen's virtual, trauma-sensitive sessions, click here.
Follow Jen on Facebook, Instagram, and Twitter.
About Jen
Jen Wozny is a Holistic Energy Healer who blends Reiki, Shamanism, Psychic Healing, Life Coaching, and holistic guidance to help her clients heal from physical, mental, emotional, and spiritual concerns.
She is the founder of Put The Light Here, a wellness company based in Ottawa, Ontario, with clients on almost every continent.
A former part of Canada's national security community, Jen holds a Bachelor's degree in Psychology and a Master's degree in Intelligence Analysis.
She is also a Reiki Master, Shamanic practitioner, Elite Life Coach, and Kundalini Yoga Teacher, with Continuing Education credits from NICABM in healing trauma and Post-Traumatic Stress Disorder.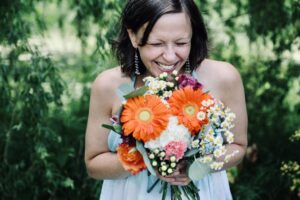 help for emotions coming up, afraid of what's inside me, running away from emotions, afraid traumatic memories, don't want to heal myself alone
© 2022 Jen Wozny. All rights reserved. http://www.PutTheLightHere.com
what do i do emotions bubbling up, afraid to meditate, running from my past, afraid of repressed memories, don't want to meditate alone