I'm pleased to share that I've earned 3 new continuing education credits, from the National Institute for the Clinical Application of Behavioral Medicine (NICABM), in treating trauma. trauma-informed energy healing reiki sensitive
Specifically, through the use of Sensorimotor Therapy.
It was interesting to see how this therapy is a form of energy healing. In my definition, energy healing is: the use of energy to facilitate healing; and/or the manipulation of energy to facilitate healing.
Sensorimotor Therapy taps into a traumatic memory, but then invites the client to not focus on the memory, but rather to notice the bodily sensations that have come up.* Then, the client allows those sensations to express themselves, and eventually to reach completion.
A session would also track the bodily sensations as they move through the body, from one location to another.
Allowing a sensation (i.e., energy) to express itself is…the manipulation of energy to facilitate healing.
Right?
I took this course first because it allowed a first-hand look at a real ST session with a real patient (with his full consent); the session had been videotaped, and so course participants could watch a genuine trauma expert lead her patient through the healing process.
But I also took it because a recent client of my own inspired me.
I had this client in an in-person session, and they shared with me a trauma that they had never before told anyone else about.
It was a humbling experience to be the first.
I think the session went well. But there is always a "better"; and for this person, as well as for everyone like them, I wanted to know how I could have done better.
Within days, this short course from NICABM popped up, and I knew it was meant to be.
I'm honoured to do what I do. And always evolving.
~ Jen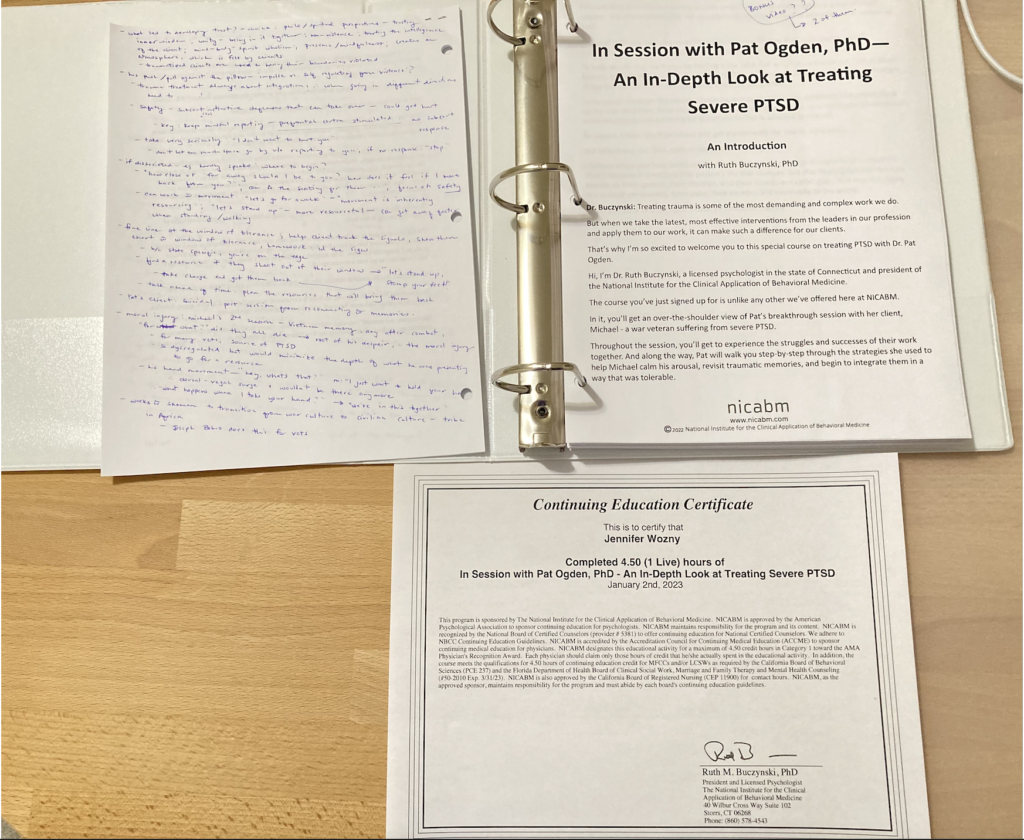 *This is a simplified explanation. I'm obviously not an expert after 4.5 hours of study.
Let's stay connected: Follow me on Facebook, Instagram, and Twitter.